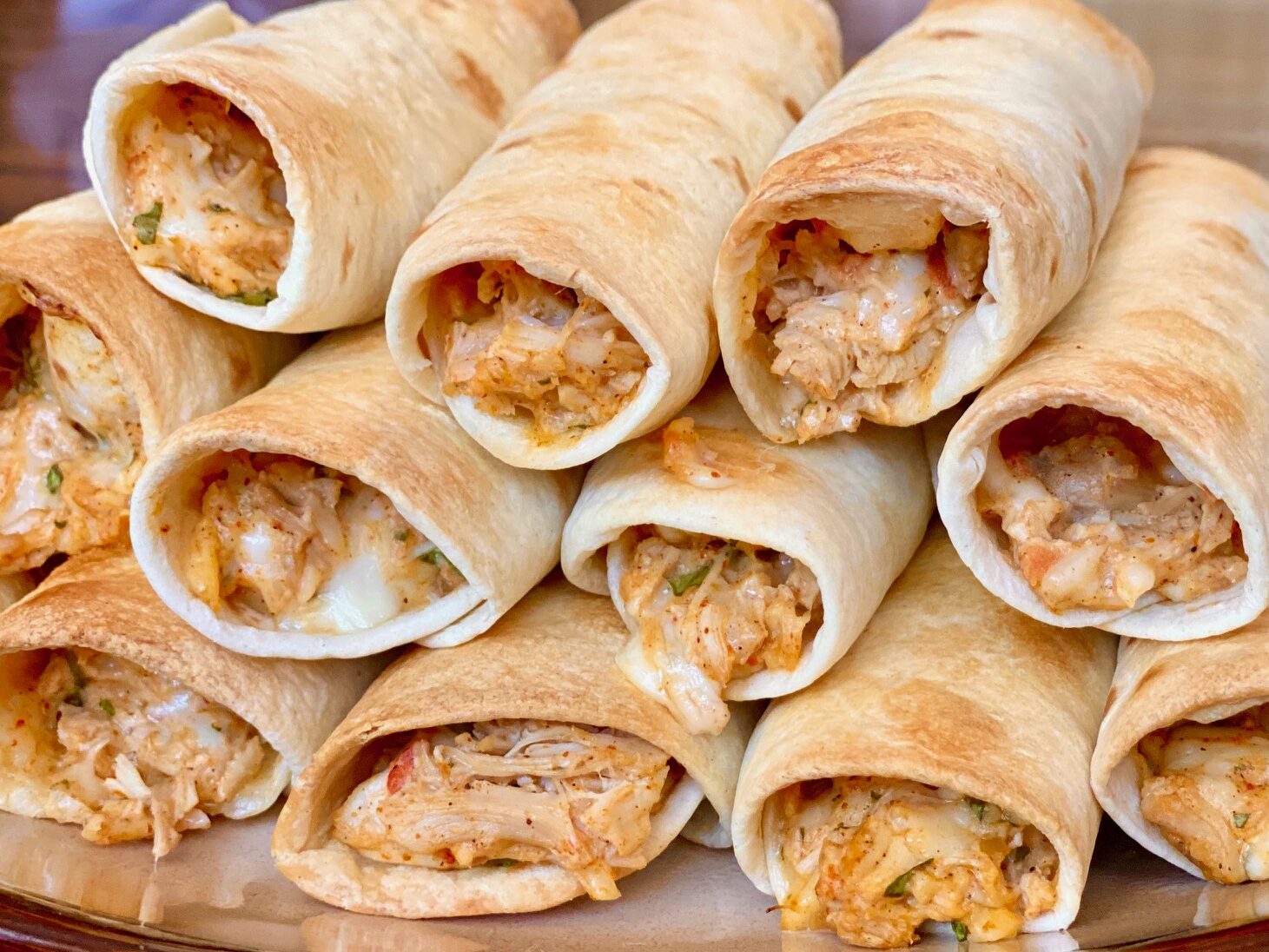 These Baked Chicken Taquitos are so good! They are extremely easy to make. Throw some rice and beans on the side and you have a dinner the family will love. To make this even easier, you can pick up a rotisserie chicken already cooked at the store and use that. Or you can do what I did and cook the chicken really easy in your Instant Pot. Click here for that recipe. It's nice to cook a bunch of shredded chicken in the Instant Pot and freeze it in batches in your freezer to use at any time for recipes like this one.
Here are some of the items I use in this recipe:
Enjoy! ~Mary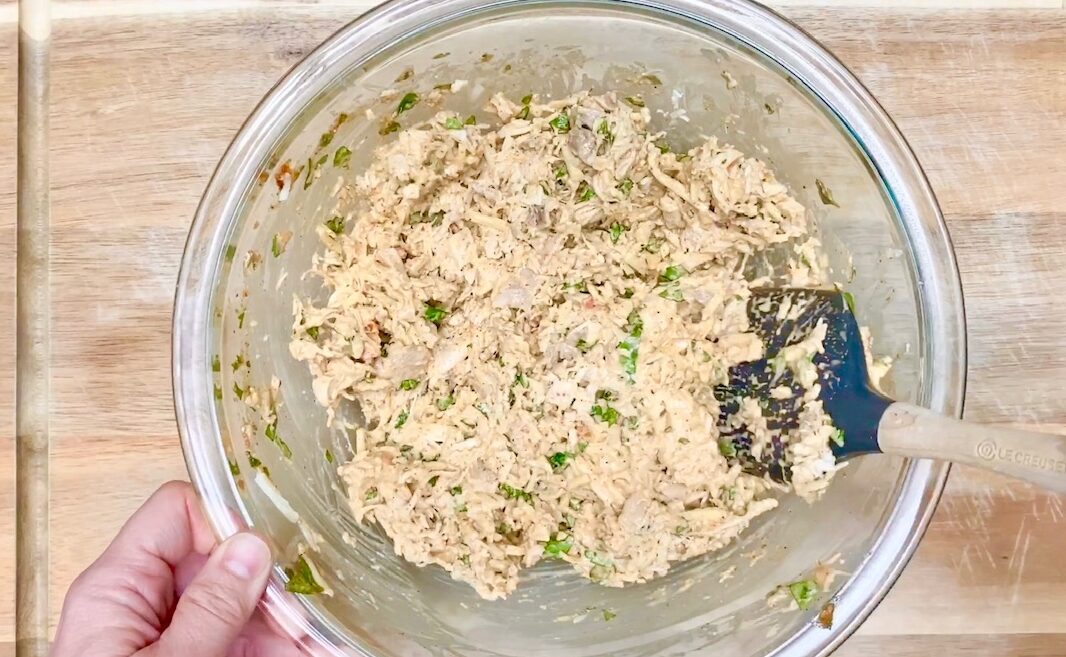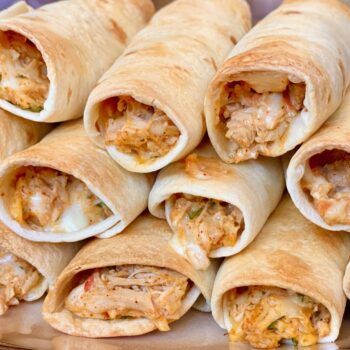 BAKED CHICKEN TAQUITOS
Full of chicken, different cheeses and spices, these Taquitos make the perfect dinner with some rice and beans. We dip ours in sour cream. Enjoy!
Ingredients
12-15

Flour tortillas

1/4

cup

Salsa (any kind)

1

tsp

Ground cumin

1

tsps

Chili powder

1/2

tsp

Onion powder

1

tsp

Garlic minced

3

Tbsp

Fresh Cilantro chopped

1

tsp

Salt

Juice of 1 lime

Dash of Cayenne

3

oz

Softened cream cheese

1

cup

Shredded Monterey jack cheese

2

cups

Cooked chicken

2

Tbsp

Oil (to brush on the taquitos) I use grapeseed but your favorite oil will do.
Instructions
Preheat the oven to 400 degrees.

In a large mixing bowl, mix together the salsa, cumin, chile powder, onion powder, garlic, cilantro, salt, lime juice, cayenne, softened cream cheese, and Monterey jack cheese.

Next add in the chopped chicken. Set aside.

Microwave 12 tortillas wrapped in a few paper towels and warm them.

Line a large baking sheet with parchment paper.

Put a 3-4 tablespoons or so of the chicken mixture into each tortilla, roll them up and lay them on the baking sheet.

Put a few tablespoons of oil in a bowl and with a basting brush, rub the top of each taquito with the oil.

Cook in the oven at 400 degrees for 15 minutes or until the top of the taquitos are golden.

Remove from oven and serve. Dip in queso, sour cream, or your favorite salsa. Enjoy!
Video
**As an Amazon Affiliate, my blog may earn a small commission on whatever you buy, with no extra cost to you. Thank you for your support!