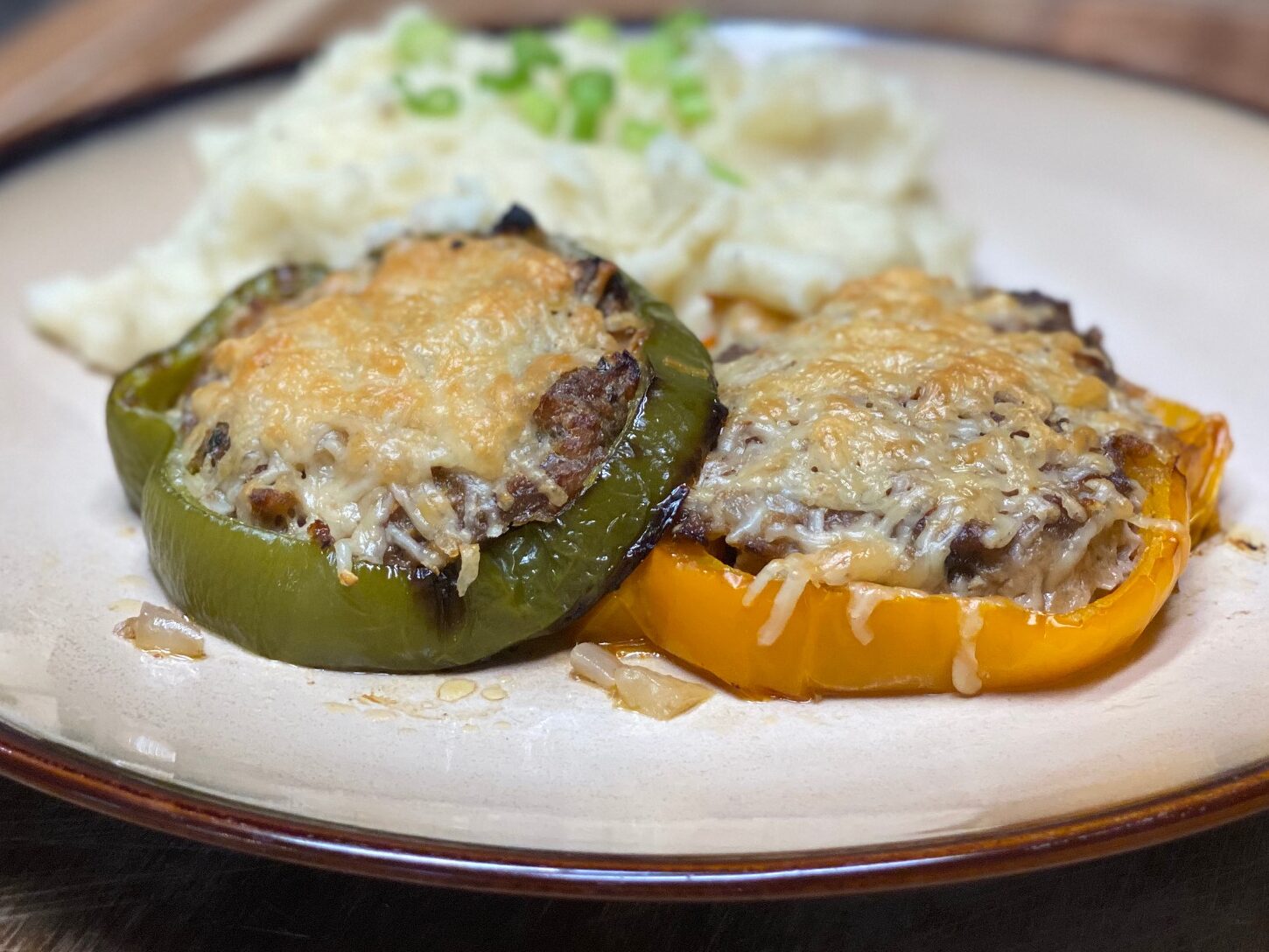 This is one of my family's favorites! It's a shortcut to the traditional stuffed bell peppers. I just make little bell pepper rings and make the meat into a hamburger patty size and they cook nice and fast. You can be pretty flexible with the ingredients or use whatever seasonings you like. Fresh herbs would go great too! We love them with mashed potatoes on the side. You can find that recipe here.
To make them, just combine all your ingredients in a large bowl, and make patties out of them the same way you do burgers. Cut your bell peppers into rings and place them on a baking sheet. I like to use a dark baking sheet for recipes like this. Stuff the patties inside the rings and bake. Super easy!
Enjoy! ~Mary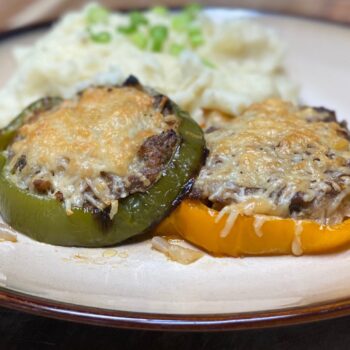 STUFFED BELL PEPPER RINGS
A short cut to traditional stuffed bell peppers. The patties and rings help them to cook fast in the oven. We like them served with mashed potatoes on the side. Enjoy!
Ingredients
1

lb

Ground beef

2-3

large

Bell Peppers (any color)

1/2

Onion diced

1/2

Tbsp

Italian seasoning

1/2

tsp

Red pepper flakes

1

tsp

Pepper

1

tsp

Salt

1

Tbsp

Dried basil (I use partially dried basil, fresh basil would be great too!)

1

tsp

Chopped garlic (about 2 cloves)

2

Tbsp

Worcestershire sauce

2

Tbsp

Ketchup

2

Eggs

1/2

cup

Bread crumbs

1

cup

Parmesan cheese for topping
Instructions
Preheat oven to 400 degrees.

Prep the bell peppers. Cut the top off then cut solid rings about 1/2 inch thick. Set aside. Depending on how big or small your peppers are, you may need 2 or 3 bell peppers.

In a large mixing bowl, mix together the ground beef, diced onion, Italian seasoning, red pepper flakes, salt, pepper, dried basil, chopped garlic, Worcestershire sauce, ketchup, eggs and bread crumbs. Mix with hands, and don't over mix or the meat becomes tough.

On a large baking sheet lined with foil, spray cooking spray, then lay out the bell pepper rings.

Form the meat into patties as thick as your rings and fill each ring with meat.

Bake in the oven at 400 degrees for 20 minutes.

Remove from oven when done. Sprinkle the top with shredded Parmesan cheese the broil for a few minutes until the cheese starts to slightly brown, then remove from oven.

Serve with mashed potatoes. Enjoy!
Video
**As an Amazon Affiliate, my blog may earn a small commission on whatever you buy, with no extra cost to you. Thank you for your support!