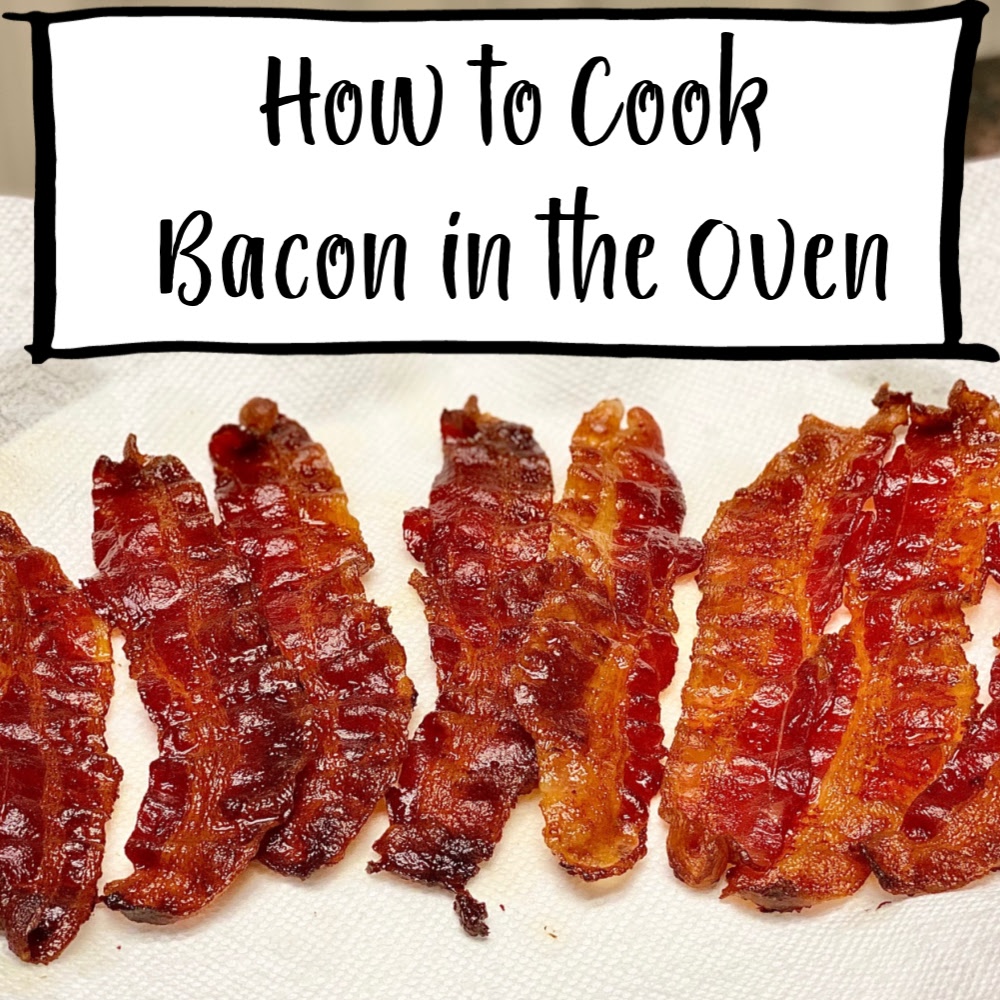 Ever since I've started making bacon in the oven, I've never made it on the stove again. No more stove mess trying to clean up splattered bacon grease. The cooking time will vary depending on how thick your bacon is, or if you use a baking sheet pan like I did, or a different cookie sheet. It matters whether the cookie sheet is light or dark, etc. So the first time you cook it, just make sure to be checking it a lot through the cooking process to find the right cook time for your oven and pan. We use thin bacon so it doesn't take too long. I find that when I this this baking sheet pan, it cooks more evenly and doesn't burn as easy as when I use a dark pan. Just make sure your pan has raised edges to be able to catch the bacon grease! Watch the video below for how I make it with easy clean up.
Enjoy! ~Mary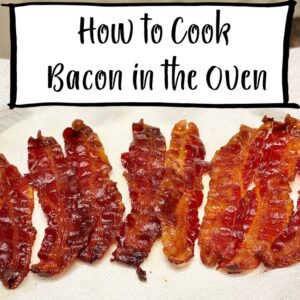 CRISPY BACON IN THE OVEN
Cook time will vary depending on your pan and how thick your bacon is cut, so watch the bacon carefully while cooking.
Instructions
Pre-heat oven to 400 degrees

Put a large piece of parchment paper on a large baking sheet. Enough to cover the whole thing even past the edges of the sheet.

Line the baking sheet with the bacon side by side.

Bake at 400 degrees for 15-20 minutes turning the pan around halfway through cooking time.

Take bacon off with tongs and put onto a plate lined with a paper towel to soak up the grease.

Let the pan and the bacon grease cool, then gently fold up the parchment paper to carefully not let any grease through and throw away. Enjoy!
Video
**As an Amazon Affiliate, my blog may earn a small commission on whatever you buy, with no extra cost to you. Thank you for your support!